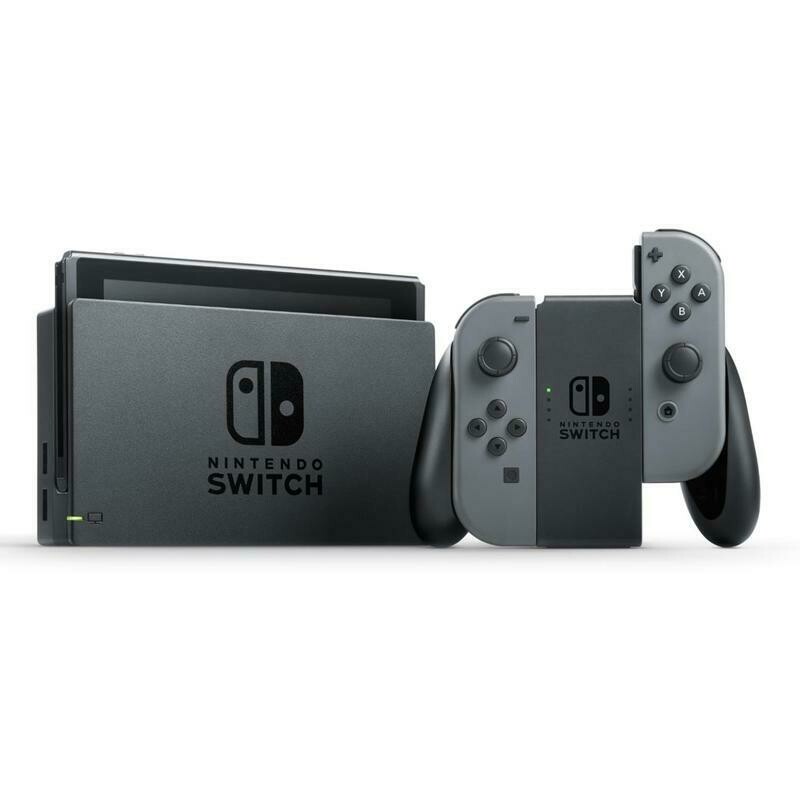 Nintendo Switch Console Grey (Gen 2)
SKU 00000
Product Details
Available Now! Limited stocks.
---
New and improved batter life GEN 2.
Nintendo Switch is designed to go wherever you do, transforming from home console to portable system in a snap. So you get more time to play the games you love, however you like.

It's a new era where you don't have to adjust your lifestyle to play games - instead, your console adjusts to fit around your lifestyle.

Enjoy games anytime, anywhere, with anyone, with flexible and free play modes.

TV Mode - Hook up the console to the TV and everyone can enjoy playing, from kids to adults. It's a great way to get into the game with family and friends at home.

Tabletop Mode - If you don't have access to a TV, prop up the stand attached to the console and hand a Joy-Con to a friend to play co-operative or competitive games right on the console screen

Handheld Mode - Enjoy the same gameplay experience as on a TV screen, right at your fingertips. Play engaging games you've never thought you can play on the go anytime, anywhere.

Nintendo Switch Console Contains:
Nintendo Switch Console (2019 Model)
Nintendo Switch Dock
Left and Right Joy-Con Controller
Joy-Con Grip
Joy-Con Straps
Nintendo Switch AC Adapter
HDMI Cable
Australian Model.
SG adaptor will be provided.
Warranty:
Nintendo Switch Console (1 year warranty provided by Jomosell). All other accessories (joy-cons, cables etc) are covered for 3 months warranty.
We also sell sets without warranty for $515. Please enquiry within for more information.
Save this product for later
EMAIL

We would love to hear from you!

hello@jomosell.sg
MAILING LIST
Sign up to get access exclusive invites and special offers.