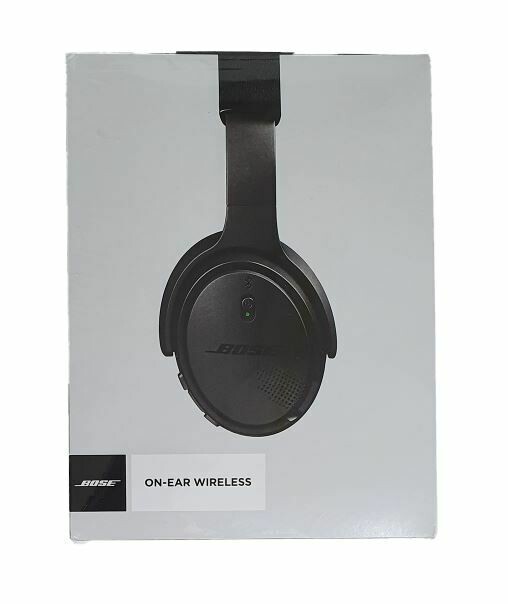 BOSE® On-Ear Wireless Headphones - Triple Black
SKU Bose On Ear Black
Product Details
Product Description
---
A better wireless experience starts with what you hear. These headphones are acoustically engineered to deliver sound thats crisp and powerful. Plus, the kind of on-ear comfort and battery power to last all day.
[We have one sealed box and one open box left. The open box was only opened for photographic purposes]
Key features

Crisp, powerful sound brings your music to life.
Bose TriPort technology works with Active EQ to deliver deep lows and clear highs.
Wireless, lightweight and comfortable on-ear design.
Voice prompts talk you through easy Bluetooth pairing and provide status updates.
Noise-rejecting dual-microphone system allows clear phone calls.
Up to 15 hours of play time off each charge powers you through an entire day.
A quick 15-minute charge gives you up to two extra hours of play time.
Folds smoothly in compact case for easy storage.
Warranty

1 year international warranty provided by the manufacturer
Unit purchased in Australia, but covered locally under 'Bose's International Warranty'.
Receipt will be provided for warranty claims
For registration details please follow the instructions of the warranty card included.
Save this product for later
EMAIL

We would love to hear from you!

hello@jomosell.sg
MAILING LIST
Sign up to get access exclusive invites and special offers.